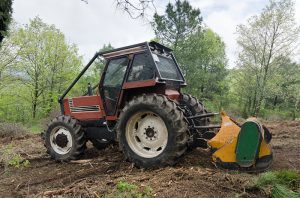 Why Understanding Your Loftness Mulcher While Buying Wear Parts is Crucial
When it comes to dealing with wear parts, there are various things that the machine owner must get right. Among the most important things is the kind of the machine they are working with. If it is about buying Loftness mulcher teeth, the most critical thing is understanding the Loftness machine you are using.
There are numerous benefits that comes with a proper understanding of the kind of machine that you are working with. The most time when it comes to placing orders or buying wear parts for the machine. In this short write-up, we are looking at some of the key benefits and reasons why you should understand your machine:
Placing Correct Orders
One of the costly mistakes that most people commit is placing wrong orders with suppliers. That is usually cost by the failure of the user to understand the kind of machine they are working with totality. The Key things that are usually the problem are getting the right teeth including correct measurements so that they can fit on the mulcher attachment. Therefore, by knowing the kind of machine that you are using correctly, you will be to understand all the critical factors including the correct measurement and features of the wear parts.
Understanding When to Replace
Understanding your Loftness mulcher also includes knowing how it works and how long the machine is likely to use a specific set of mulcher teeth. That will help you plan your requests to ensure that you don't work with worn down tools thus affecting the rest of wear parts. One of the major problems that most people finds themselves in is placing orders with the supplier when it is too late. Considering the lead time that the supplier works with, there will definitely be a problem of delayed delivery. That usual increases the rate of wear of the rest of the parts, which costly to the machine maintenance.
Proper Production Planning
Once you have a better understanding of your Loftness mulcher, you are able to develop a proper production plan. That's possible because you can predict when you need to replace or repair for your Loftness mulcher teeth. That will ensure that you have a consistent and smooth flow of work without unnecessary downtime and breakdown. With proper production planning, you will also be able to deliver consistently to your customers.
These are some of the benefits that come with understanding your Loftness mulcher machine properly. What's more important is the consistency in service delivery due to quality Loftness mulcher teeth all the time.