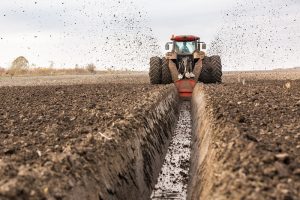 3 Alternatives To Ditch Witch Teeth For Machine Users
If you have invested in a Ditch Witch machine, one of the key things that you need to take into consider is the wear parts replacement. With time, your ditch witch teeth and other parts will start to wear down, and you will need to make a replacement. How many options of Ditch Witch teeth can you pick from? Well, there are several options available for you. In this article, we are going to look for the three main alternatives of ditch witch teeth that you can select from. Check out the following:
Original manufacturer
One of the best choices that you should consider is the original manufacturer ditch witch teeth. These are parts that have been manufactured by the produce of the Ditch Witch machine that you are operating. So after buying the machine, you can go back for replacement Ditch Witch teeth. These parts are popular because of a number of benefits that they come with, such as the quality and accuracy in other specs. Being the original manufacturer, Ditch Witch has everything aspect of the teeth correct hence a perfect replacement. So you don't have to worry about the quality or the compatibility of the Ditch Witch teeth into your machine.
OEM Manufacturer
Original equipment manufacturer (OEM) is another option of Ditch Witch teeth that you can buy for your machine. These are parts that are not originally constructed by the company that sold the machine or the original manufacturer. They are constructed by the company under the request of the original manufacturer. For instance, the Ditch Witch Company can request another independent company to produce wear parts for them. However, they will be sold under the label OEM to distinguish them from those coming from the main factory. The reason why these parts are becoming popular is their low pricing. They are also good quality teeth as the original Ditch Witch teeth.
Aftermarket Manufacturers
Aftermarket machine parts are increasingly becoming popular in the market.  That is because of the numerous benefits that machine users are enjoying after investing in these parts. Unlike the OEM, aftermarket Ditch Witch teeth are constructed by an independent company which has no relationship or communication with the original manufacturer. However, they produce wear parts that are specified by the brand that they fit. The quality of aftermarket Ditch Witch teeth is as good as the original parts. However, you need to buy from a reputable aftermarket company to get guaranteed quality tools.